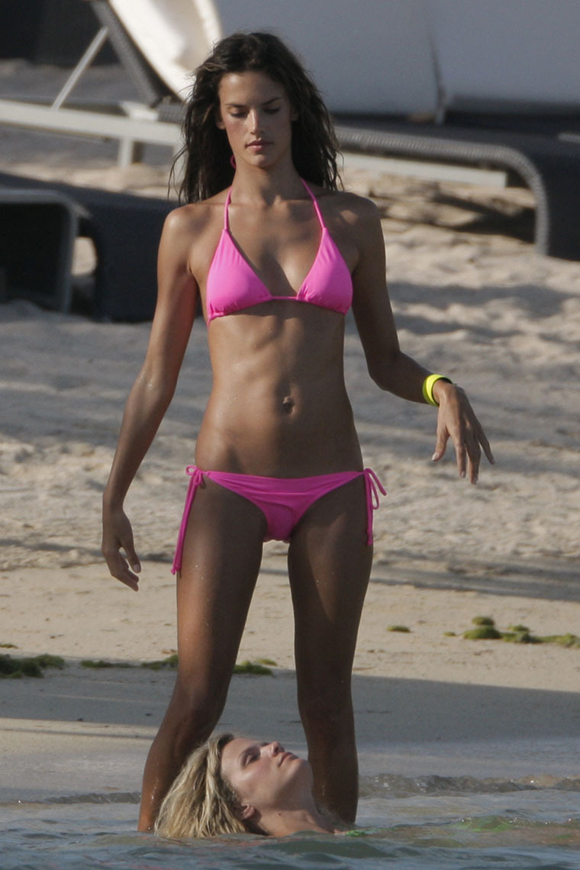 Alessandra Ambrosio Top Model, on vacation in the Caribbean. The Brazilian, with Polish-Italian roots is one of the highest paid supermodels in the world. Alessandra is best known as the Angel of the laundry mark Victoria `s Secret.Die now 28-year-old was 2008 Nuts and sped down a little later again on the catwalk.
On St. Barth's shocked the slim beauty now another five pounds lighter than usual. Anorexia nervosa? Beautiful is certainly something else.
Not many images, but still, enjoy!