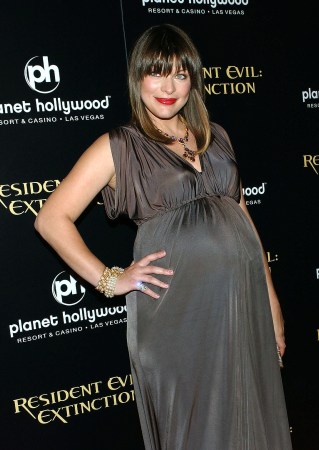 Actress Milla Jovovich gave birth to a baby girl Saturday morning at L.A.'s Cedars Sinai Medical Center.
It is the first child for the Russia-born Jovovich, 31, and her fiance, director Paul Anderson, 42. A source confirms to Us that the couple has named their daughter Ever. "Everything went really smooth," says the source.
Source
So Milla had her little girl, and like most celebrities had to find an unusual name for the little baby. Ever, seems weird, but if you think about it, you can pronounce it like Evuh wich sounds more like Eva.
Bonus Gallery: photoshoot for the Italian GQ