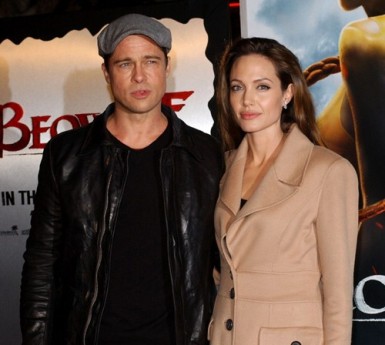 Brad Pitt and Angelina Jolie are very interested in buying Michael Jackson's Neverland ranch. The news website PR-Inside.com reports:
"Brad and Angelina are very interested in the property and will be closely following any developments involving the Neverland Ranch." Brad and Angelina – who have three adopted children, six-year-old Maddox, Pax, three, Zahara, two, and 17-month-old biological daughter Shiloh – believe their kids would love the fairground rides and zoo at the 2,700-acre Santa Barbara ranch.They are also said to have been impressed by the estate's security system.Earlier this week, it was reported Jackson had defaulted on three consecutive mortgage payments and was in danger of losing the property."
I don't really know if that is such a good idea. I mean, Michael Jackson said "I won't live there ever again. It's a house now. It's not a home anymore. I'll only visit." so this would be a scary thought for Brad and Angelina, with all their little kids running around. Michael would just be in heaven right?
Pictures below are from the Beowolf premiere in LA.